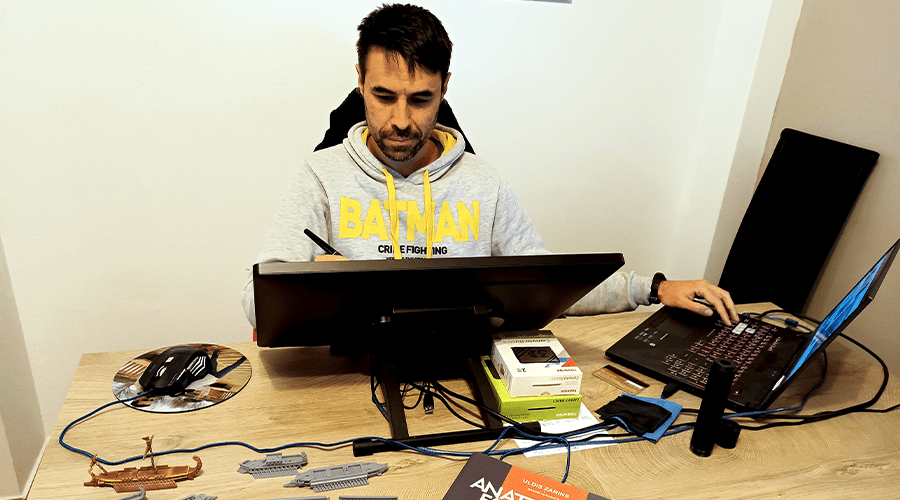 We talked to Daniel Molina, Thalassa's digital sculptor and the man behind the STLs available in this month's WiDigital selection, to find out more about his work.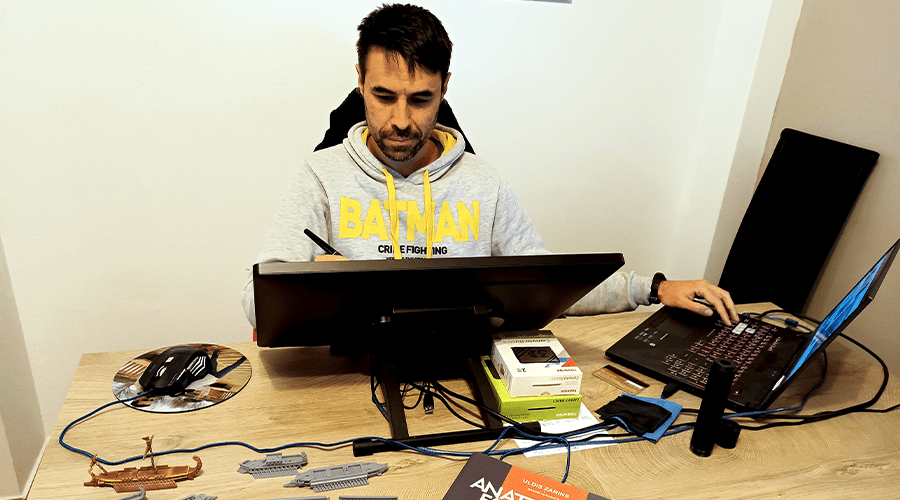 Wargames Illustrated: What's the appeal of sculpting the Thalassa range?
Daniel Molina: I feel a bit like a naval engineer of that period. Digital 3D design doesn't obey the laws of physics in the same way as real construction and the images, drawings, and sketches of the ships of antiquity are scarce, so it's my duty to try and sculpt figures in the most accurate way possible, representing what existed at that time. That makes it really exciting.
Wi: What has been your favourite thing to design so far in the range?
DM: The siege barge and the second penteconter, which has yet to be released. The initial difficulty lies in being faithful to the real ships, but these last two are invented vessels, although they match the rest of the range very well.
All the ships designed for Thalassa have many details and elements that can bring a special characterisation to your fleet, but the siege barge was the first ship I had to design without any reference, and I think it's a really nice sculpture.
Wi: What is the balance between historical research, more modern cultural representations of ancient naval warfare, and your own imagination when you work on the figures?
DM: I think that apart from the technical specifications of the game itself, which were modified on countless occasions until we came up with something appealing, I have been quite realistic considering the information available for this historical period. Sometimes I have had to try not to let my creativity get the best of me though! This period in History is full of myths, fantastic creatures, and heroes that border on the divine, which makes researching the war stories of the time really fascinating. I'm also interested in World War Two, the Roman Empire, the Anglo-Spanish War (1585-1604), and the Sengoku period in Ancient Japan.
From left to right: a penteconter, a siege barge, and a trireme.
Wi: What else are you really hoping you will get the chance to sculpt for the game?
DM: Within the very long list of things that game designer Ricard and I have in the pipeline there are customisation parts for ships according to the Polis that you choose, patron ships of the gods of Olympus, special penteconters with mythological animal symbols, scenery for siege games, Persians, the list goes on!
You should be able to take a peek at the Trireme devoted to Zeus on our Facebook page (Thalassa Game) and the sculptures of Poseidon and Hades are also on the way, although they are not quite ready yet.
Wi: How did you get into digital sculpting?
DM: I have been a wargamer since I was a kid and, as with many gamers, I started with Warhammer 40k, then I went through Flames of War, Sails of Glory, and Tanks, along with many others. This of course meant I was painting my own miniatures and modifying them. I started out sculpting basic tentacles, capes, blankets, and some arms with putty, or making scratch builds with plasticard. 3D printing caught my attention from the beginning because I could customise my own pieces, and this encouraged me to take a step forward and start creating figures from scratch.
As a miniature painter, I can say that Thalassa's ships are fun and fulfilling to paint at all levels. The angles and gaps that simulate wood make them easy to paint for those who do not feel like spending a lot of time on this part of the hobby but at the same time, the detail and customisation options will delight the most skilled painters. I am looking forward to seeing what colour schemes and techniques people will use for their ships.