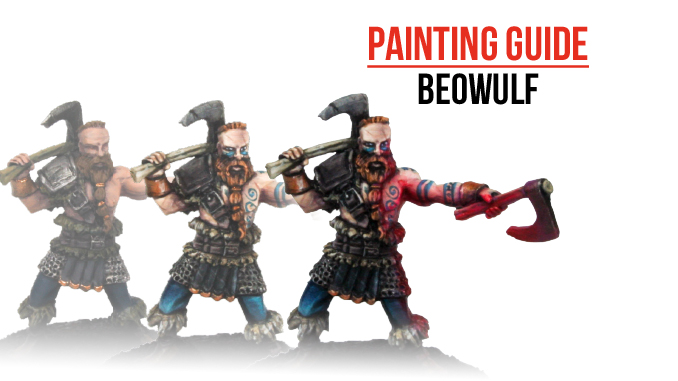 A Hero of great renowned Beowulf has sailed from the pages of his epic story, and joined the Giants in Miniature range.
Such an epic hero deserves something a little bit special. So as well as a step by step guide in getting him ready for the tabletop, we have also included a smaller bonus set of steps for adding an atmospheric glow to Beowulf.
You can download the full painting guide here.
looking for the figure? You can order one here.