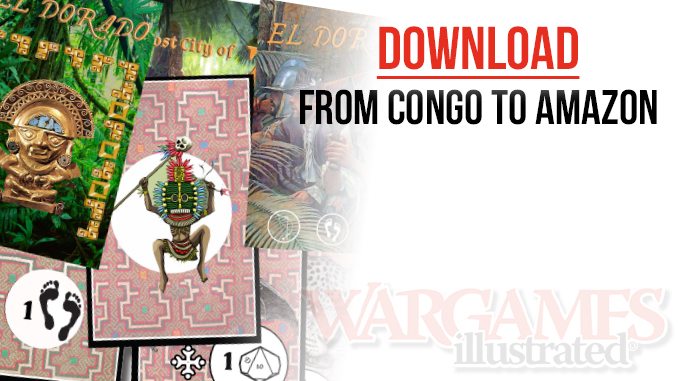 Following on from his article in WI353, our March 2017 issue, Nick Buxey has provided a set of downloadable cards to enable you to take your Congo games into the dangerous world of the Amazon circa 1925. Take on the mantle of Fawcett's Expedition as you venture forth on a quest to find the fabled Lost City of Z, opposed by the Tupi Tribe and the very flora and fauna itself!
This is the first set of cards we are able to make available for the Congo adventure game. Rest assured, when Nick has completed tweaking the others, we'll put up a set which enables your Conquistadors to spend part of the 16th Century thrashing through the jungle. On to El Dorado!
You can find the game cards to go along with these character cards here.