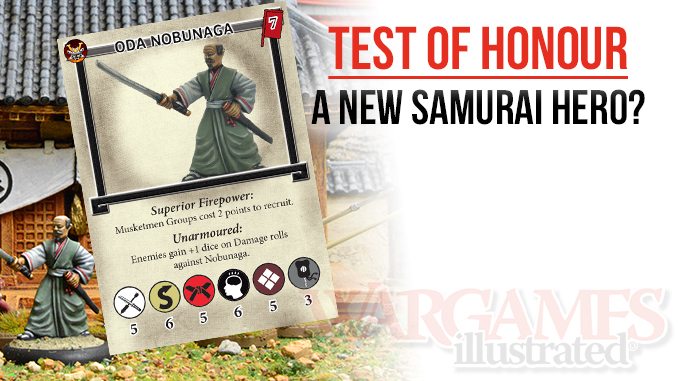 Oda Nobunaga, our latest Giants in Miniature figure, was inspired by the release of the new Test of Honour Samurai skirmish game by Warlord Games (see WI355, May).
Andy and Graham, the team behind the game, very kindly agreed to create a special card for use with the Test of Honour rules. This card enables you to field Oda Nobunaga as a Special Character in your games, complete with some enhanced combat skills and special rules that make him a unique addition.
Download the card here!