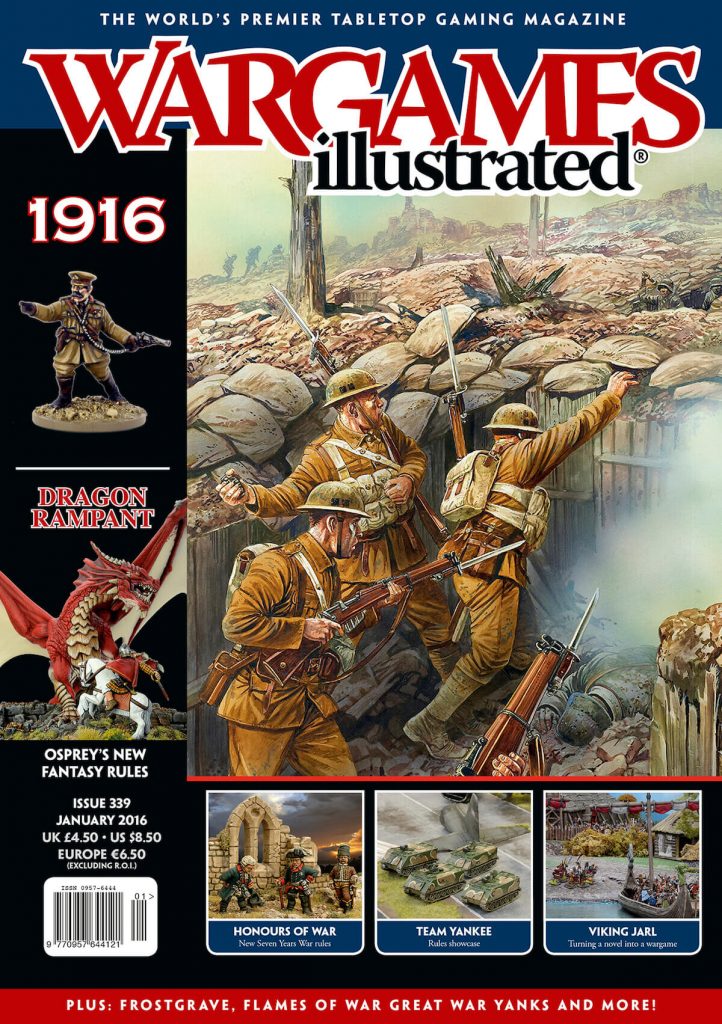 For WI339's theme we look back 100 years to 1916, with articles featuring The Great War on Land, Air and Sea.
Outside of our theme coverage we have loads more articles covering, Dragon Rampant, Team Yankee, Honors of War, Frostgrave, Vikings and more beside.
The digitally interactive and print versions of this month's Wargames Illustrated are available now, from the Wargames Illustrated website, WH Smith in the UK, or your local hobby store worldwide.
See the full content list here.