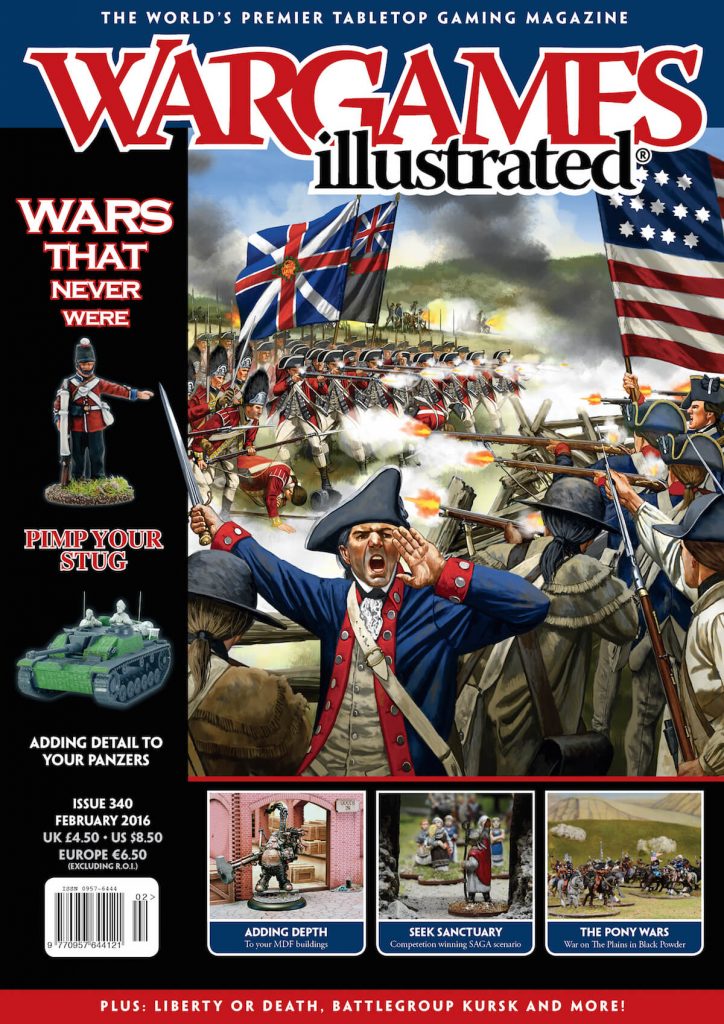 Some of the highlights of this month's issue include:
– Pimp your StuG – a guide to converting this Warlord Games 'tank'.
– Adding depth to your MDF Buildings.
– Seek Sanctuary – a competition winning SAGA scenario which uses civilians and livestock.
– The Battle for Fort Ontario – An ACW British Intervention Force battle, played out and photographed by The Perrys.
Plus loads more (another twelve) articles.
See the promo video below, or click here for the full content list: http://www.wargamesillustrated.net/shop/wi340-february-2016/
Wargames Illustrated is available from your local hobby retailer, WH Smith, or via our website in both Print and Interactive versions.
Check out the 'UK Stockist' page on our website.