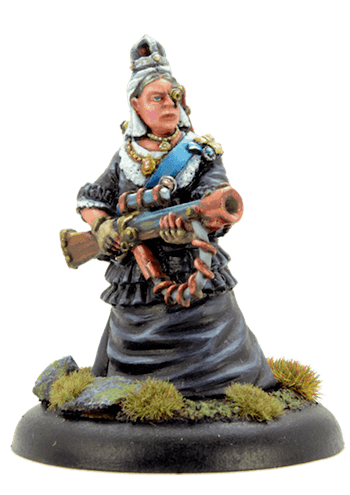 Our forthcoming Giants in Miniature figure is Steampunk Victoria and we will have a limited quantity available to buy on the day at Salute.
If you can't make it to Salute you can pre-order this limited edition miniature from our web store where you'll also have the chance to win one of each of our previously released Giants in Miniature and a master cast resin version of Steampunk Victoria.
Available from 1st May, Steampunk Victoria will be the latest in our line of limited edition (1 – 500) fine cast 28mm metal miniatures.
Swipe your mouse or figure over the image below to make Steampunk Victoria spin!