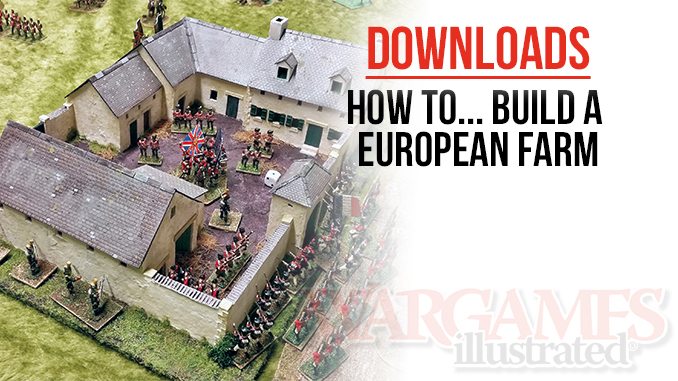 To go along side our article on How To… Build a  European Farm in issue 358. You can find the plans to help build your own European Farm for use on the table top.
Click here to Download the plans.
MATERIALS
•    Cork tiles
•    Corrugated card
•    Card and embossed plastic
•    Balsa wood for doors
•    Styrofoam or mdf for base
•    Ready-mixed filler
•    Static grass, lichen and coco fibre hanging basket liner.
•    PVA glue and superglue.
Total cost? About £10!