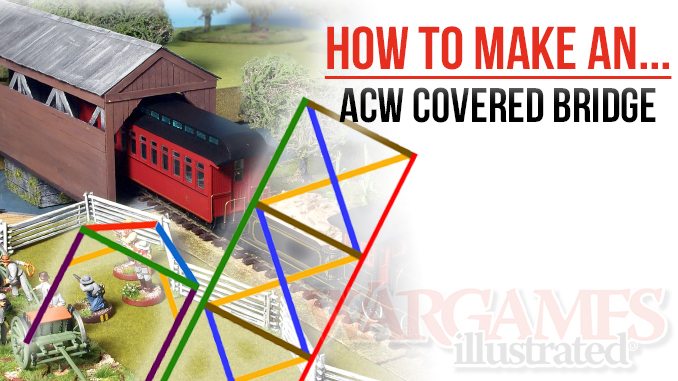 Our 'How To' master Paul Davies shows us how to make an iconic covered bridge for use in Revolutionary, Civil War or Wild West battles.
A covered bridge makes a useful addition to any ACW battlefield. A search on the Internet will show that there were several basic designs; some with solid sides, others with partially open sides presumably to let in the light? I decided to make one of the latter versions because, as it would reveal some of the inner framing it would be visually more interesting.
The plans
Assuming that your bridge is likely to be longer than A4 paper if you're working in 28mm, you'll need to print out a couple of sheets and tape together the side sections.
You can find the full building guide within issue 346 August 2016.