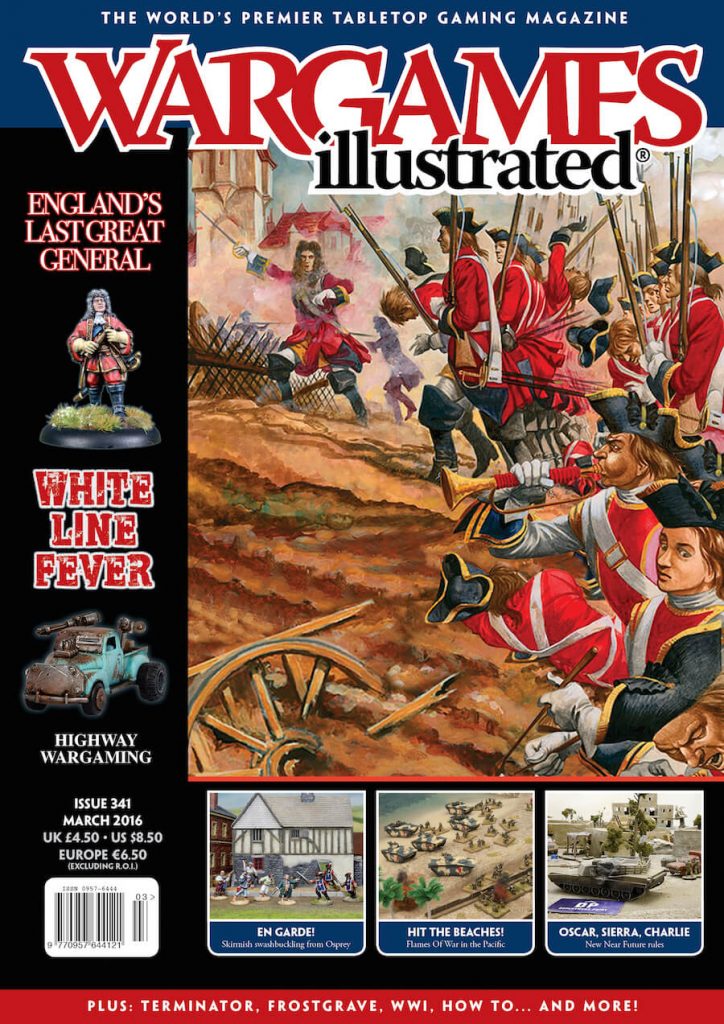 Some of the highlights of this month's issue include:
– En Garde! – Designers Notes from the author on Osprey's new swashbuckling skirmish rules.
– Oscar, Sierra, Charlie – A rules showcase for this new near future skirmish game.
– How To… Back of Beyond – Modelling buildings for inter-war Central Asia.
– Hit the Beaches! – A look at the new Pacific War Intelligence handbooks from Battlefront.
– Frostgrave Skeletal Archers – Introducing bowmen into Frostgrave.
– White Line Fever – Highway wargaming.

Plus another 12 articles, including those on our theme topic of Marlborough – England's Last Great General.
See the promo video above, or click here for the full content list: http://www.wargamesillustrated.net/shop/wi341-march-2016/
Wargames Illustrated is available from your local hobby retailer, WH Smith, or via our website in both Print and Interactive versions.